Warren Gref

French horn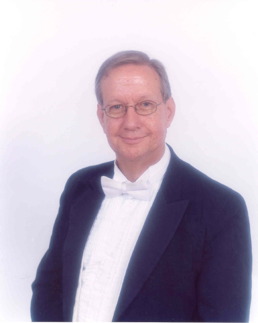 Artistic Director – Golden Valley Music Society

Conductor – California Consort Chamber Orchestra
Conductor – Southern California Youth Symphony


Mr. Gref is active as a horn player, conductor, teacher, and administrator throughout Southern California. Mr. Gref is a long-time member of the San Diego Symphony (since 1979), San Diego Opera, and had been for over 15 years a contracted member of the San Diego Chamber Orchestra. He had performed as a substitute 4th horn with the Los Angeles Philharmonic during the 1998-99 and most of the 1999-2000 seasons which included performances at the Dorothy Chandler Pavilion and the Hollywood Bowl, recording several CDs with the orchestra, and national and international tours. He has performed on many recordings, including Chavez 'Sonata for Four Horns' on a CD which won a GRAMMY in 2004 (Complete Chamber Music of Carlos Chavez, Volume 2).

Mr. Gref is Founder of the San Dieguito Performing Arts Association and served as its first Artistic Director until he resigned from that organization in the fall of 1999. Mr. Gref is also Founder and Artistic Director of Seagate Concerts, Inc., which he led through 5 successful seasons, presenting a chamber music concert each month at the Auditorium at the Neurosciences Institute in La Jolla.
Since 2005, Mr. Gref has been Artistic Director of Golden Valley Music Society and conductor of its resident ensemble, California Consort Chamber Orchestra.

Two of Mr. Gref's priorities are finding ways of making music accessible to as wide a range of the community as possible, and also bringing live music to school-age children and letting them know there are choices in music other than just what is offered on MTV and other pop venues.

In addition to his involvement with "classical" music, Mr. Gref has worked in the Los Angeles television and motion picture studios and regularly performs for musical theater. Mr. Gref is an associate faculty member at the University of California at San Diego, and has served on the faculty at San Diego State University, Chapman University in Orange, CA, and Palomar College.

Warren and his wife, Ann, had been long-time residents of Encinitas and have since moved to Murrieta, and have two children attending public school.


www.goldenvalleymusicsociety.org
http://www.fairbanksartscenter.com/CIMSymphony.html
http://seagateconcerts.org/
http://www.swmusic.org/site/cd/chavezproj_home_master.html